Well, the El Bethel Picnic and Back to School Rally was awesome!!! We distributed 239 book bags & provided free haircuts, manicures, and dental services. Plus the food, dancing & splash park!…it was a great time for all!! Thank you to everyone who contributed to this great event and being a blessing to our future leaders!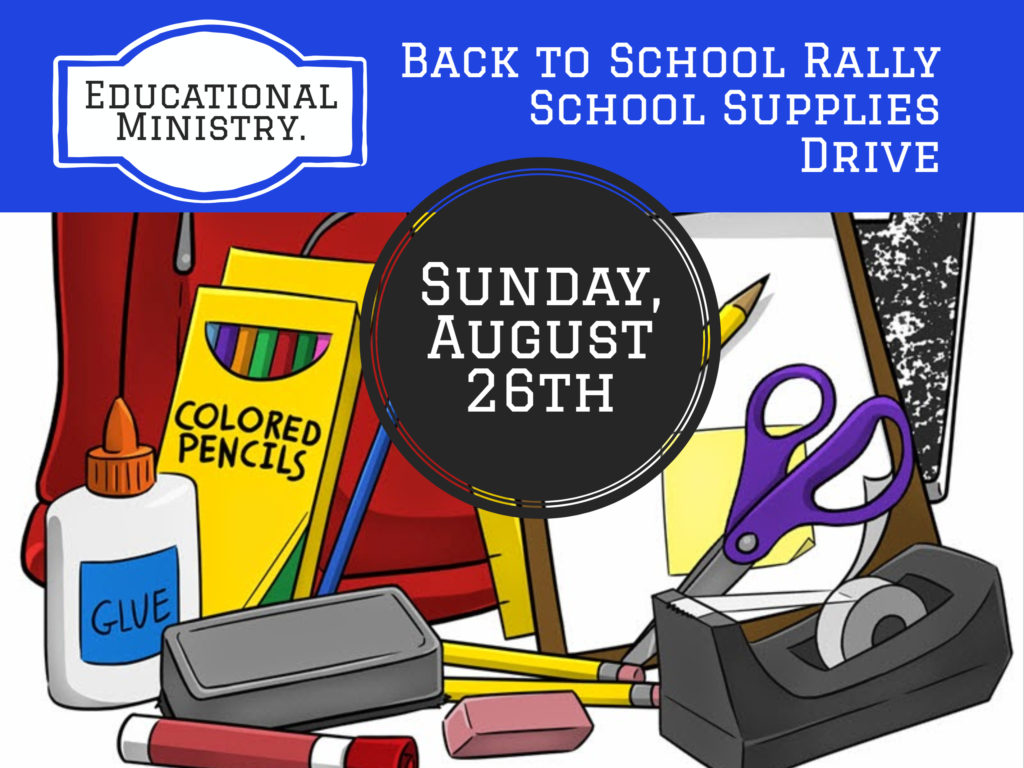 Hello Family & Friends!!! El Bethel is hosting our annual Back to School Rally & Church Picnic on Sunday, August 26th!! Our goal is to bless the children within our church & community with book bags/back packs & school supplies in preparation for the upcoming school year.
We need YOUR help…we are striving to give away 500 bags stocked w/supplies!! Please help us prepare our youth for a successful learning experience.by donating bags/back packs & supplies, or $$ to go toward bag & supply purchases. So far we have only 37 bags on hand, so your help will be GREATLY appreciated!!
Donations will be received thru Friday, August 17th. You may drop off your donations @ the church. If you choose to drop off at the church & your drop off will occur outside of scheduled services or events, please call the church @ 313-532-7897 to ensure that someone is available to receive your donation.
Online donations can be made to the Educational Fund through Givelify: Click to donate to the Educational Fund
Thank you in advance for showing a little love
towards our up & coming leaders & professionals!!!
Hosted by Rita Screws and Tracey Stevenson